Not to be confused with Bob, Bob 2, Bob (MiiTrey), Bobby, Bob the Tomato from Veggietales, or Rob.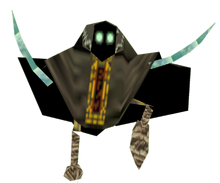 Bob is a CPU Mii.
Wii Sports Club
In Tennis, Bob only appears as a partner, with a Grade of 1. In Baseball, Bob's level is ★4. In Boxing, Bob's level is ★2.
Trivia
He was based off of Bob from SMG4.