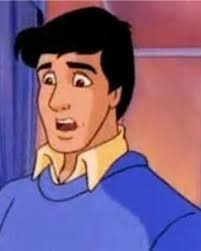 Not to be confused with David, Boxer Dave, Davi, or Dave Ramsey.
Dave is a CPU Mii from New Wii Sports and New Wii Party.
Wii Sports
In Tennis, Dave's level is 4000 and doubles with Nugget. In Baseball, his level is 49,000. In Boxing, his level is 2345-2456.
Wii Sports Resort
In Swordplay, Dave's level is 2578. In Basketball, his level is 4528. In Table Tennis, his level is 6748.
Wii Party
In Wii Party, Dave is a Standard Mii.
Trivia
Community content is available under
CC-BY-SA
unless otherwise noted.