Groot is a CPU Mii in WS and WSR, who was loosely based on the Guardians of the Galaxy character of the same name.
Wii Sports
Groot is level 1237 in Boxing, making him a Boxing Pro. He also appears in Tennis, having a level of 933, and doubling with either You're mom or Zephyr.
Wii Sports Resort
He appears in Swordplay Duel as an opponent, having the skill level of 1554. He also appears in Basketball alongside Eir and Pizza, his skill level in Basketball being 1005.
Trivia
His Japanese name is Gurūto. (グルート)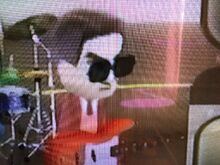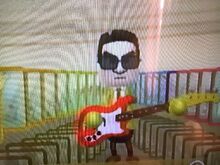 Community content is available under
CC-BY-SA
unless otherwise noted.