Noah is a Mii in Wii Sports (WITH NEW CPU MIIS) In it. He is ranked #43 Out of all of the miis
Wii Sports (WITH NEW CPU MIIS)
In Tennis he is a superstar with 2700-2800 And his partner would be Synthia or Jaden. In Baseball he is good with 780-987 Points. In Bowling he is a Advanced Mii. In Golf He is a pro with 1485 Points. But However, In Boxing he comes before the starter Ryan. He barely takes any Hits and he lets you punch him. You will get if U try to lose to Ryan. Or u can defeat Matt first and go to custom mode and face him.
Wii Sports Resort (WITH NEW CPU MIIS)
In Swordplay he is a superstar with 2500 Points. And he is very aggressive. In Table Tennis he is bad with 136-140 Points. In Basketball he is the pro with 1001-1005 And his teammates are Ivan and Patrick. He is a pro in Cycling coming 32nd out of 200.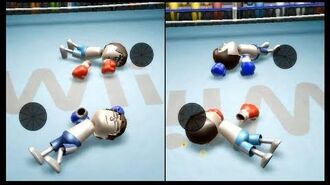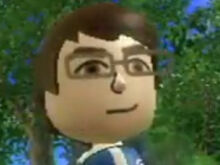 Community content is available under
CC-BY-SA
unless otherwise noted.